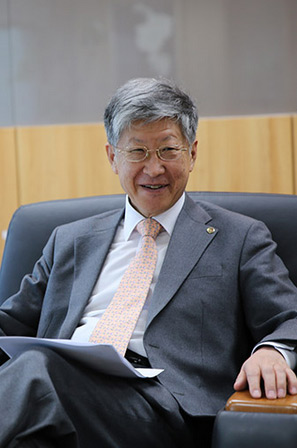 Dear colleagues,
It is my great pleasure to invite you to the IBS Conferences.
We are hosting a series of conferences under the title IBS Conferences to promote active discussions and exchange ideas on various fields of basic science. Six conferences will be held in 2018 on topics of Genomic Integrity; Nanotechnology; Molecular Recognition and Imaging; Vascular Biology; RNA Biology and Genetics of Aging. I am confident that each conference will provide opportunities to gain new knowledge, network with distinguished scientists and explore topics for research collaboration.
I again warmly invite you to attend and actively participate in all IBS Conferences to share your ideas that may help illuminate the future of basic science.
Warm regards,
KIM Doochul
President
Institute for Basic Science (IBS)