How to use RSS reader

Go to Han RSS homepage

Go to NewzCrawler homepage
Click the banner to download the program from each homepage.
※ Check how to use RSS reader at the program's homepage.
RSS Design Plan
Step 1
Download and install your choice of RSS readers.
Step 2
Copy the RSS address you would like to subscribe to.
Step 3
Paste the address to RSS reader.
Step 4
Check real-time information through the RSS reader.
Step 1

Install the reader.

Click the RSS reader banner to download from the homepage.

Delete the downloaded reader to cancel RSS service.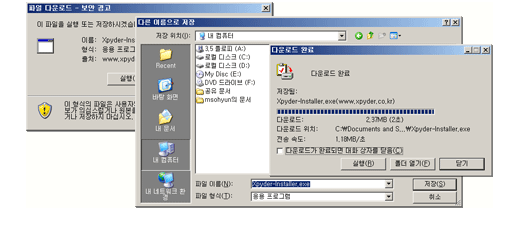 Steps 2-3

Input the RSS service address into the downloaded reader.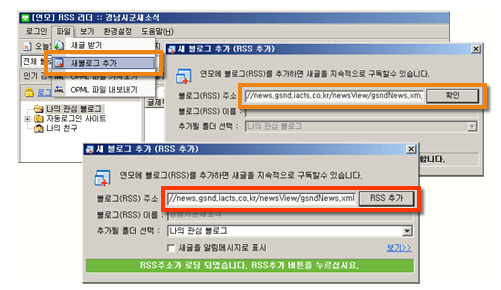 Step 4

Complete the download: Read news from the reader.

Reference: To install RSS reader, MS .Net Framework should be installed.

.Net Framework can be installed through updating Windows (http://v4.windowsupdate.microsoft.com/ko/default.asp). The latest version of Xpyder automatically checks you PC and installs the .Net Framework.