Director

Director CHEON Jinwoo
Professor Cheon is the director of the recently established Center for Nanomedicine. He received both his B.S. and M.S. from Yonsei University in Seoul. He earned his Ph.D. from the University of Illinois at Urbana-Champaign.
Professor Cheon won numerous prizes including Korea's Presidential Young Scientist Award in 2002 and the HoAm Prize in 2015. He became the Horace G. Underwood Professor at Yonsei University in 2008 which he holds along with his position at IBS.
Introduction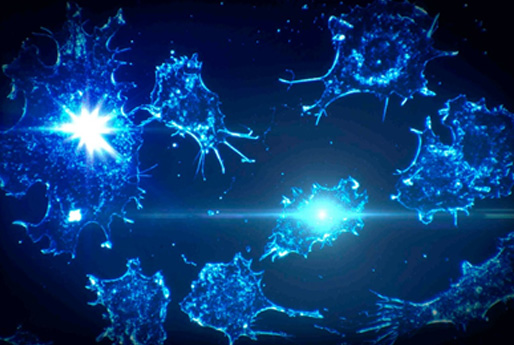 Observing and understanding biological phenomena and investigating their medical applications by utilizing nanoscience
- Designing innovative, high-performance nanomaterials to identify the fundamental principles behind biological phenomena at the single-cell level
- Developing high-performance, non-toxic nanomaterials for ultra-sensitive and highly accurate and efficient diagnosis and treatment of diseases
Main research activities
The goal of Center for Nanomedicine is to establish a foundation for future-oriented convergence science and to create new science with themes of nanomaterials and biological systems. Nano-science can provide useful concepts that allows for a fundamental understanding of biological systems such as cellular mechanics, neuronal networks, and signaling cascade. We aim to introduce new possibilities to the scientific communities by developing nanoma-terials capable of monitoring and understand-ing biological phenomena with ultimate preci-sion and accuracy. To this end, the center comprises three research groups specialized in nanomaterials design, nano-bio interfacing, and nano-imaging and nanomedicine. Cooperation among the three teams is ex-pected to lead to innovative, high-performance nanomaterials and nanosystems that can help identify the fundamental principles behind bio-logical phenomena at the single cell level. Some of the long term outcomes will include innova-tive concepts and tools for ultra-sensitive, high-accuracy, and high-efficiency diagnosis and treatments of diseases. On the basis of inter-disciplinary research across chemistry, physics, bioengineering, medicine, the Center for Nanomedicine will create scientific fields with new paradigms.