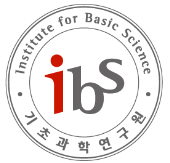 Founded in November 2011 by the South Korean government, the Institute for Basic Science (IBS) supports basic research within the entire range of natural sciences including physics, life science, chemistry, mathematics, earth science, and astronomy by providing highly advanced, supportive, self-directed research environments.
IBS invites applications for the positions of Associate Directors who are senior-level researchers with high research potentials, running own research group in collaboration with the directors within their Research Centers.
1. Requirements
All candidates must be able to commit themselves completely in the long-term to IBS research activities.
All candidates must be able to manage their respective research groups.
※ Additional specific requirements set by each research center.
2. Offer
Authority to run his/her own research team
Sizable independent research budget
Tenured or permanent position
※ Additional specific offers set by each research center.
3. General Selection Procedure
Recruitment of applicants by public advertisement
Selection of candidates for in-depth evaluation
Symposium and in-depth interview by review panel
Decision by the SEC(Selection & Evaluation Committee) about recommendation
Negotiation with director
Appointment by the president
4. Application Submission
[ Contact Information ]
JANG Hyojin, Research Evaluation Team
Division of Research Service
Institute for Basic Science
55, Expo-ro, Yuseong-gu, Daejeon, Korea, 34126
Tel. No.: +82-42-878-8236
Fax No.: +82-42-878-8065
Email: hjjang@ibs.re.kr
Attachment
Application Form for IBS Associate Directorial Positions

docx Download
FAQ

docx Download
Content Manager

Research Evaluation Team : HyoJin Jang 042-878-8236

Last Update

2019-06-19 13:26