Director

Director LEE Young Hee
Professor Lee is the director of the Center for Integrated Nanostructure Physics (CINAP), established in December 2012. Director Lee received his B.S. from Chonbuk National University in 1982 before obtaining his Ph.D. from Kent State University, in USA, in 1986. Director Lee was a Professor at Chonbuk National University from 1987 to 2001 after which he became a Fellow at Sungkyunkwan University (SKKU) in 2001. In 2007 he was promoted to a Fellow at Korea Academy of Science and Technology (KAST) before taking up his position within IBS in late 2012.
Introduction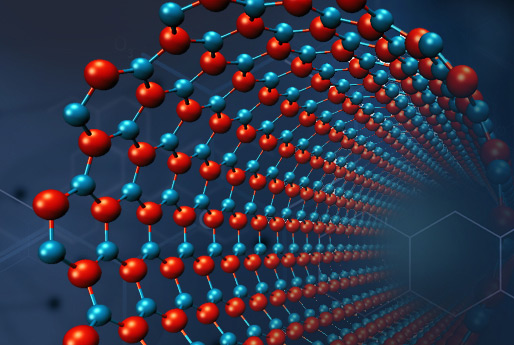 Exploring carrier dynamics, thermoelectric effects and exciton dynamics of twodimensional nanostructure and lowdimensional complex structure materials, physical properties of quantum photoelectric devices and novel energy storage materials
- Studying the growth of two-dimensional layered structures including graphene, BN, MoS2, WS2, MoSe2, WSe2, MoTe2 and 2DEG
- Properties, electrical properties, photothermoelectric properties and carrier dynamics of two-dimensional layered structures
Main research activities
Understanding of how the nanostructure materials such as quantum dots, nanowires, nanotubes, and graphene are grown from self-assembly of atoms and molecules and their fascinating new nanophysics remain as one of the unconquered frontiers in science. The low dimensional materials can be easily hybridized to reveal multifunctional performance, which has never been realized with conventional approaches. Recently progress has been made in ideal two-dimensional layered structures such as graphene, boron nitride, metal oxide, transition metal dichalcogenides, and their hybridization in vertical orientation and/or with zero- and/or one-dimensional nanostructures. This has created new, exciting research areas in tunneling phenomena, enhanced carrier mobility, charge injection/extraction spectroscopy, and thermoelectrics. Despite this, the growth control of nanostructures and design of such hybrid structures are very challenging and from a physics perspective are often difficult tasks to attain intuition from.
Because of this difficulty, researches in nanostructure materials cannot be done in a small laboratory scale and require interdisciplinary collaboration from various disciplines of physics, chemistry, biology, materials science and engineering. Another difficulty arises from measurements. Since sizes of nanomaterials are tiny, the signal to noise ratio is low so as to make it difficult to measure unless the resolution of these apparatus are improved. Furthermore, hybrid nanostructures require multimodal measurement tools in order to reveal multifunctions. In this regard, it is necessary to develop a new system combined with several apparatus with high spatial resolution and high sensitivity.
Our goal is to understand physics of low dimensional structures and to push the limit of sensitivity and spatial resolution in the measurements of nanomaterials by designing multi-modal nanoscopy systems. In order to achieve our overall goal, we have defined a specific research aim, which is to search for new and multi-faceted physical properties on the designed nanostructures and their hybridized complexes.
The proposed research will cover growth of nanostructures and their hybrids which reveal multi-functional properties, theoretical modeling of nanostructures, carrier dynamics and thermoelectric properties, design of correlation nanoscopy to measure multi-modal properties of nanostructures with high spatial resolution and improved signal to noise ratio.