Director

Director NOH Tae Won
Professor Noh is the director is the Center for Correlated Electron Systems (CCES), established in July 2012. Director Noh received his B.S. from Seoul National University in 1982 before departing for America where he obtained both his M.S. and Ph.D. from Ohio State University in 1984 and 1986 respectively. He was announced as the Director for the Research Center for Oxide Electronics within Seoul National University in 2000. In mid-2012 he was announced as the director for CCES.
Introduction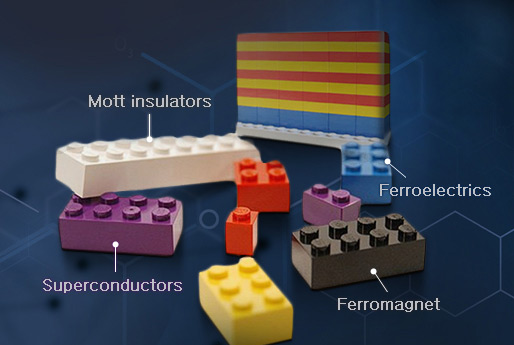 Creating a new paradigm shift in condensed matter physics through the synthesis and spectroscopic study of new strongly correlated materials
- Discovering a new phenomenon or ground state of strong correlation
- Synthesizing new strongly correlated materials
- Setting a new paradigm to define the comprehensive physical properties of strongly correlated materials
Main research activities
Unlike in semiconductors and novel metals, electrons strongly interact with electrons (or other quasiparticles) in strongly correlated electron systems. As a consequence, lots of novel phenomena, including high TC superconductivity, ferromagnetism, and ferroelectricity, have been observed in these materials. Interestingly, if we make ultrathin films or heterostructures of such systems, more exotic phases can emerge. For example, we can realize Weyl semimetal, which shows 3D Dirac dispersion and surface Fermi arc states, by breaking inversion symmetry. At the interface of two insulators, it has been shown that 2D electron gas emerges and it shows interesting properties including superconductivity and magnetism. Because of this, the interest in strongly correlated materials has grown as the field becomes more popular.
The Center for Correlated Electrons Systems (CCES) focuses on realizing and understanding new exotic phases using oxide materials. Our research interests cover a wide range of subjects, such as superconductivity, topological properties, magnetism, and ferroelectricity. At the CCES we synthesize high quality single crystals, ultrathin films, and atomic-scale-controlled superlattices and we use state of the art techniques, including angle resolved photoemission and neutron spectroscopy to investigate the novel phases in strongly correlated electron systems. We use density functional theory and model calculations to predict and understand the observed phenomena. The combined efforts of several experimental groups and theory groups in the CCES will enhance our understanding of strongly correlated electron systems and their interfaces. We believe that our work will provide a new paradigm for condensed matter physics.