About CI

CI Meeyoung Cha
Prof. Meeyoung Cha is a Chief Investigator in the Data Science Group at the IBS Pioneer Research Center for Mathematical and Computational Sciences (since January 2019) and an Associate Professor in School of Computing at KAIST. She is a prominent young researcher in the field of computational social science, where her research interest is in modeling complex human social systems using big data. Her research focuses on developing AI-driven data science methods, such as detection of fake news, used in the analysis of complex social computing systems. She has been actively collaborating with global research groups including MPI-SWS, United Nations Pulse Lab, and Facebook Data Science Team.
Introduction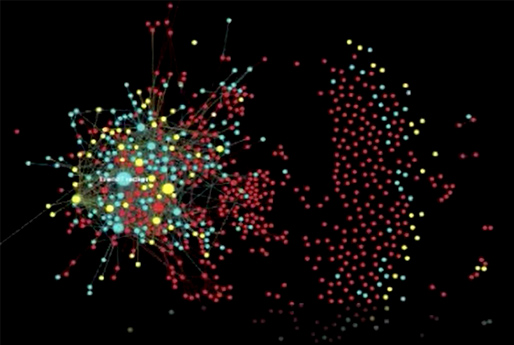 Multi-disciplinary research for solving future social problems based on state-of-the-art data science research methodologies and artificial intelligence (AI)
- Developing algorithms to detect fake news and reduce its spread.
- Investigating interpretable AI methods by learning perception biases
- Modeling human behavior using deep learning of heterogeneous data
- Predicting spikes and crisis events through natural language processing and image analysis
Main research activities
Data science is a new paradigm to analyze large-scale data produced from social systems, natural phenomena, and experiments. Data science shows great potentials on various fields of study. The data science group at the Pioneer Research Center for Mathematical and Computational Sciences focuses on problems in computational social science, which can have a huge impact for future societies. In particular, we will contribute to developing state-of-the-art methodologies for handling large-scale, heterogeneous data via deep learning and AI.
We will strive to advance the data science research field via developing new ways of computing that goes beyond the limits of current machine learning and deep learning. Through research, we expect to provide a better understanding of the complex human-socio systems by suggesting qualitative data analysis methods to interpret large scale heterogeneous data. Furthermore, the development of new methodologies will contribute on tackling social issues for the future society such as fake news, filter bubble, and insomnia by building and applying AI-driven data science methodologies.
Personnel status
Personnel status

| | |
| --- | --- |
| Total | 21 |
| Gender | 16(Male), 5(Female) |
| Korean/ International | 16(Korean), 5(International) |
As of December. 2019