- Renowned Neuroscientist SHIN Hee Sup Invited for a Special Lecture at the 2023 Neuroscience Conference in the United States -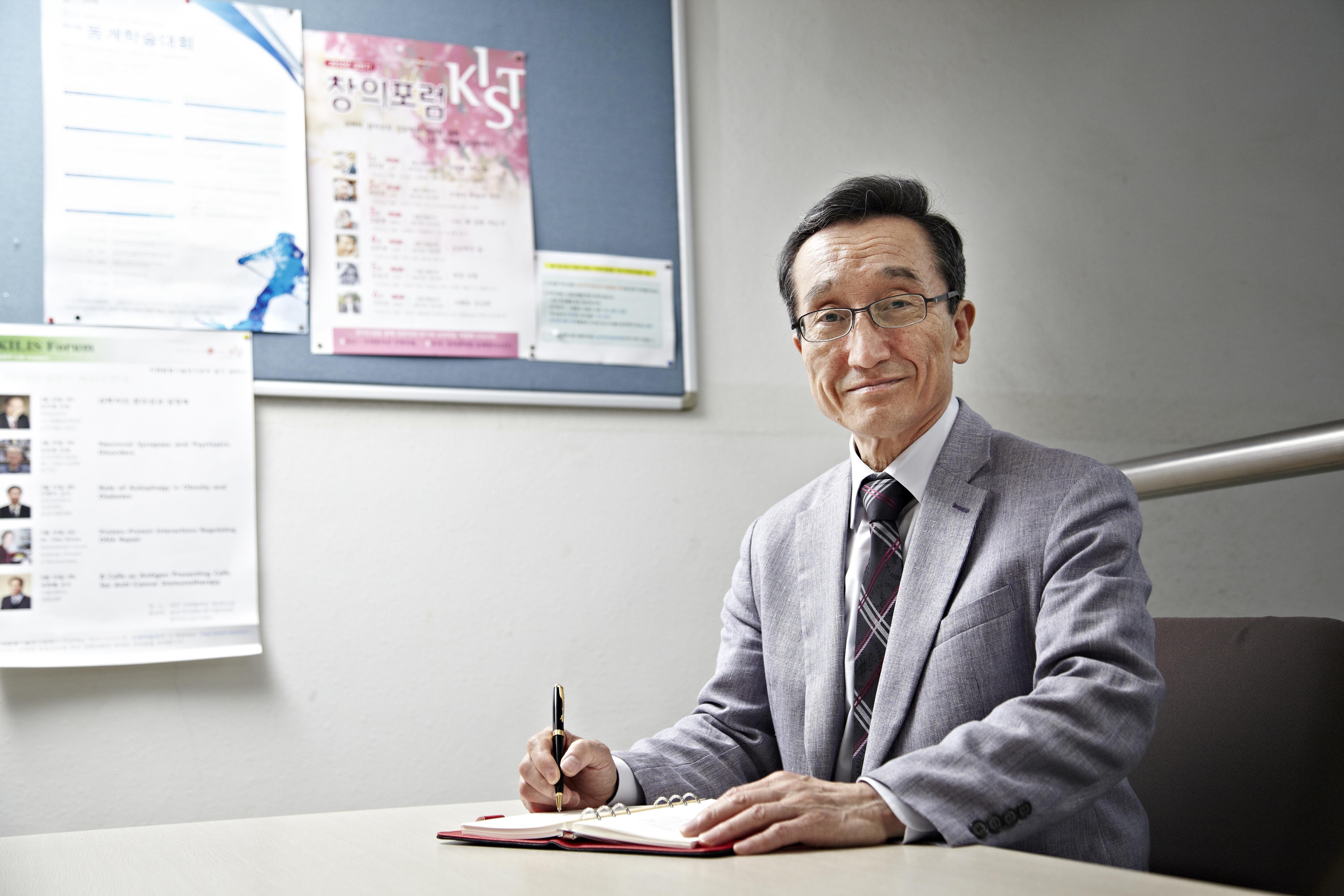 ▲ IBS Center for Cognition and Sociality Honorary Research Fellow SHIN Hee Sup
SHIN Hee Sup, an Honorary Research Fellow of the Institute for Basic Science (IBS) Center for Cognition and Sociality, presented a keynote speech on "Neurobiology of Affective Empathy" at the "Neuroscience 2023" conference held in Washington, USA from November 11th to 15th. Neuroscience is a prestigious academic conference organized by the Society for Neuroscience, which is the most prestigious society in the neuroscience field with over 50 years of history. Scientists from around the world gather at the conference to exchange the latest research trends and information in brain neuroscience, fostering international research collaboration.
At Neuroscience 2023, SHIN Hee Sup was along with other global experts in the field of brain neuroscience who delivered special lectures. Other individuals included Judy ILLES, recipient of Canada's highest honor, The Order of Canada, and Joanne BERGER-SWEENEY, a member of the American Association for the Advancement of Science (AAAS) and President of Trinity College.
Honorary Research Fellow Shin's lecture focused on the theme " I Understand and Share Your Feeling: Neurobiology of Affective Empathy." He presented research findings on empathy, a key aspect involving emotional sharing, prosocial behavior, and the theory of mind, all of which are important in social animals. He shared profound insights into the neural mechanisms of emotional empathy, emphasizing the brain's neural circuits.
The Ministry of Science, ICT, and Future Planning has been selecting the top 100 national research and development achievements annually since 2006 to enhance public understanding and interest in the role of science and technology. IBS has consistently appeared on this list since 2017.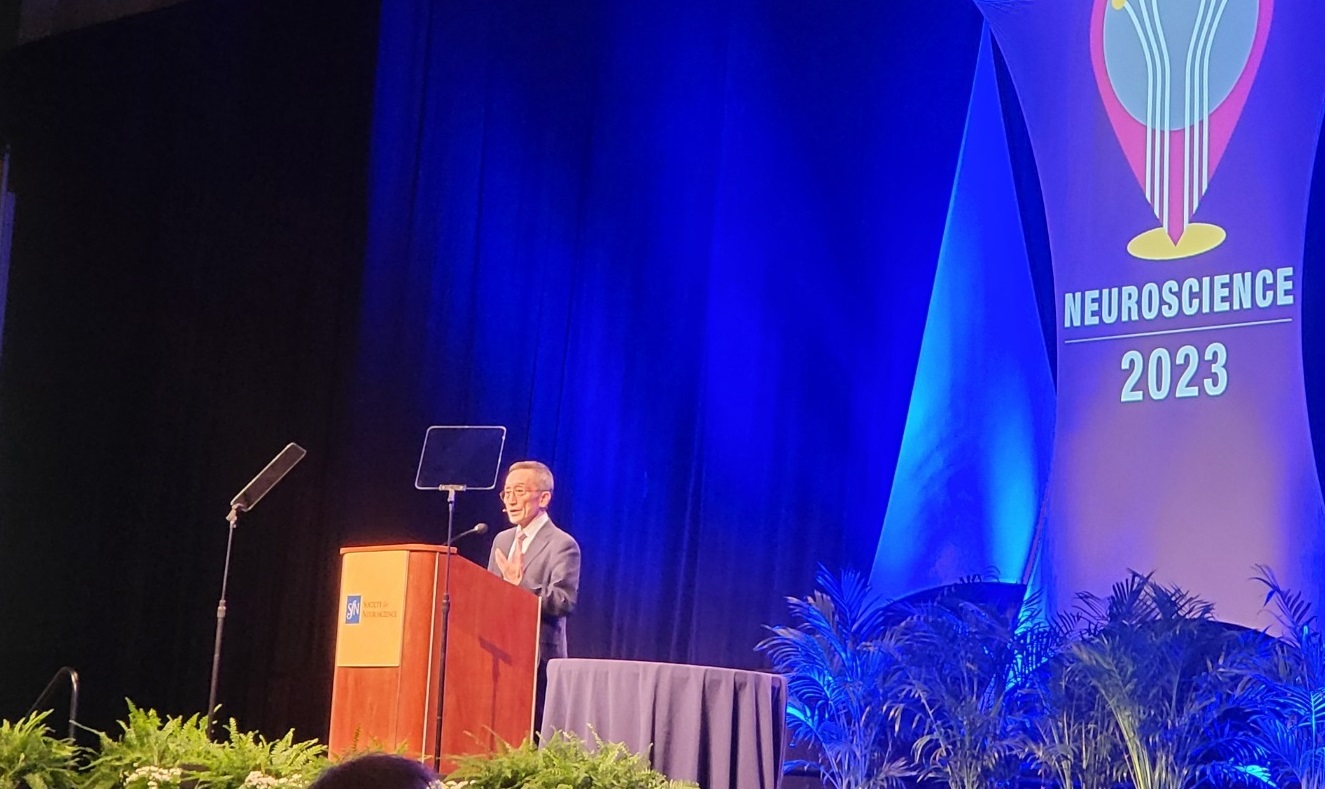 ▲ Honorary Research Fellow Shin is giving a lecture at the 'Neuroscience 2023', which was held in Washington on November 14.
As a distinguished brain scientist representing Korea, SHIN Hee Sup served as the first director of the Brain Science Institute at the Korea Institute of Science and Technology (KIST) and led the IBS Center for Cognition and Sociality as its first director. Recognized as the 'NRF 1st National Scientist' and the 'IBS 1st Research Director,' he dedicated over 30 years to brain research integrating cognitive functions and sociality, including memory, emotion, and empathy. He retired in 2020 and currently serves as an Honorary Research Fellow at IBS, actively contributing to follow-up research and mentoring future researchers.
IBS Public Relations Team
William I. Suh