Simon Smith, the British Ambassador to Korea, visited IBS Headquarters to discuss ways to promote exchanges in basic science fields between the two countries. This meeting is the latest example of cooperative efforts between the United Kingdom and the Institute for Basic Science. In November 2013, IBS signed a Memorandum of Understanding with the Royal Society for joint research and has held multiple joint conferences entitled IBS–Royal Society Conference.
The delegation's visit led both organizations to exchange views on expanding exchanges with various research institutes including the British Medical Research Council following IBS's establishment of the tentatively named Basic Virus Research Institute scheduled to begin research in July 2021.
Ambassador Smith said "Cooperation among countries, including issues such as virus and climate change, is essential now more than ever. The embassy will play an active role in strengthening the basic science network of the two countries."
President NOH Do Young said "IBS will establish the Basic Virus Research Institute and carry out world-class virus basic research while playing a pivotal role in virus research cooperation."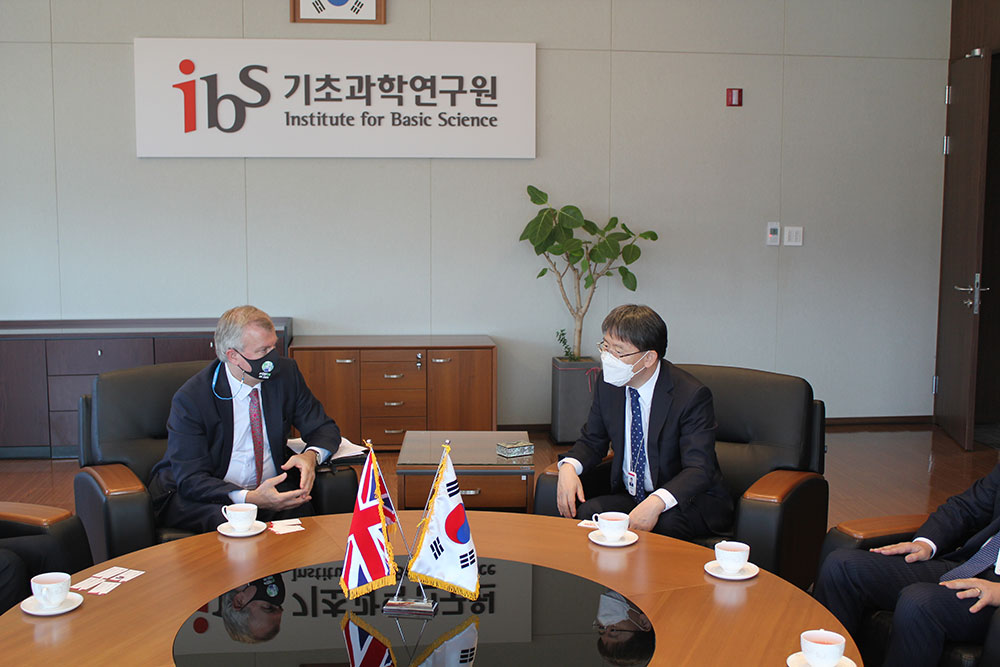 ▲ British Ambassador to Korea Simon Smith (left) and IBS President Noh Do Young (right) discuss ways the two nations can cooperate in basic science.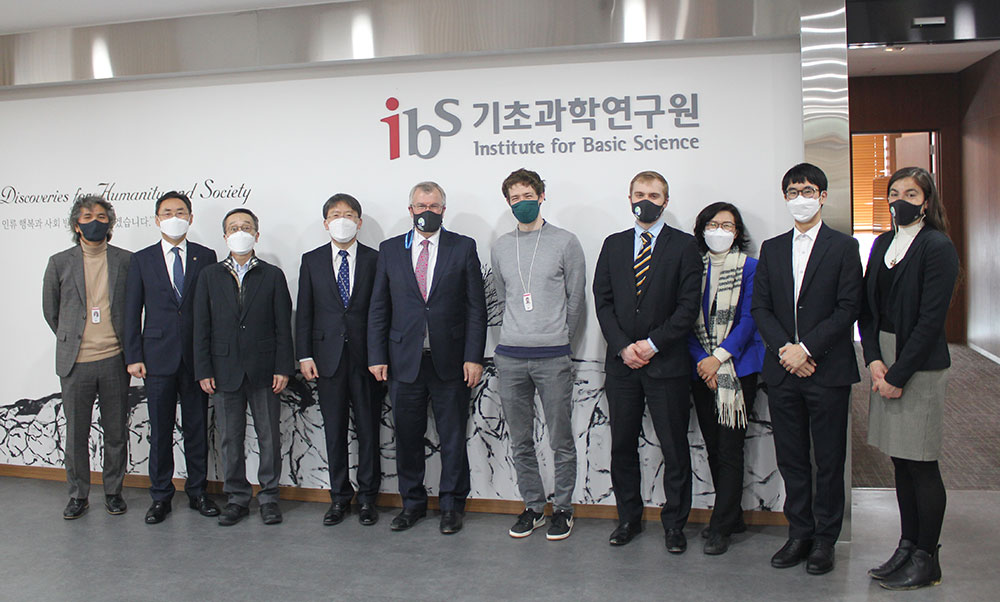 ▲ A group photo of the British delegation and IBS participants.