Prof. NOH Do Young Took Office as the 3rd IBS President
Leader in synchrotron radiation & right man to guide IBS' long-term group research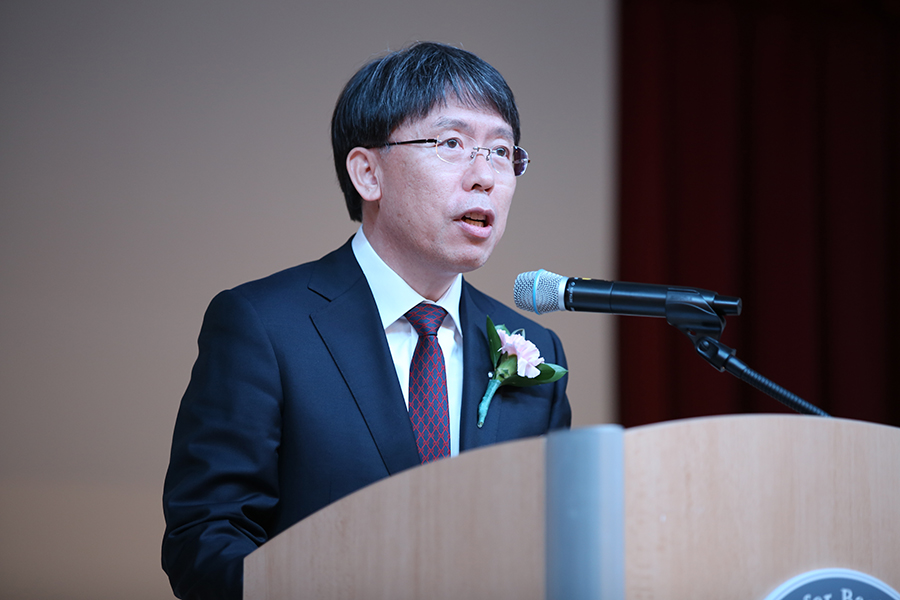 ▲ IBS President NOH Do Young
Professor NOH Do Young of the Department of Physics and Photon Science at the Gwangju Institute of Science and Technology (GIST) was inaugurated as the third President of the Institute for Basic Science (IBS) on November 22, 2019. His term is five years from the appointment date.
The new President has been recognized as a leader in synchrotron radiation research both at home and abroad. He graduated from the Physics Department of Seoul National University in 1985 and completed his Ph.D. in physics at the Massachusetts Institute of Technology in 1991. At present, he is serving as the director of the Center for Advanced X-ray Science and a deliberative member of the Presidential Advisory Council on Science. His former posts include the president of Korea Synchrotron Radiation User's Association and dean of GIST College.
President NOH has been regarded as the most qualified person to lead the creative and audacious research at IBS and construction of RAON, the heavy-ion accelerator, based on his expertise and experiences accumulated over the past 30 years. His diverse experiences in science and technology are expected to prop up IBS' resolve and efforts to become an internationally recognized research institute.
In his inauguration speech, NOH promised that in order to cement IBS' identity as a national basic science institute, he will not leave any room for misunderstanding and help the academic and research community as well as the government gain a deeper understanding of IBS.