The Institute for Basic Science (IBS) is accepting applications for Korean and international students with a keen interest in physics to participate in the Korea Undergraduate/graduate/high-school Science Program (KUSP) 2019. KUSP is designed to provide aspiring undergraduate, graduate and high school students in physics with hands-on research experience.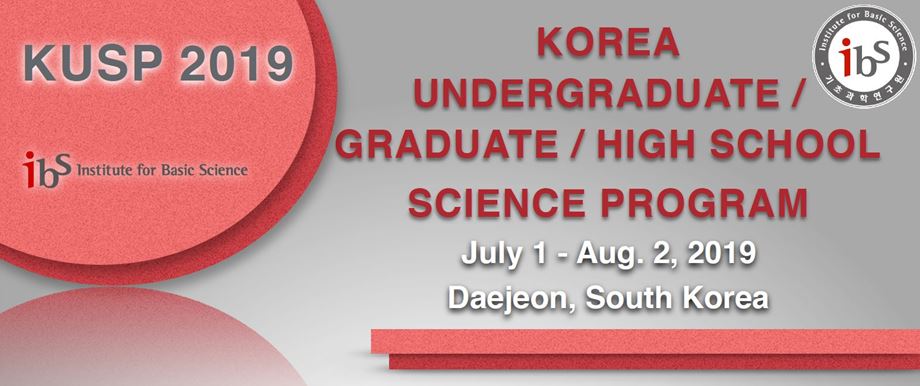 Initiated by the Center for Axion and Precision Physics Research in 2015, this year marks the fifth anniversary of KUSP. This year's program will be co-hosted by the four IBS physics research centers: the Center for Axion and Precision Physics Research, Center for Underground Physics, Center for Theoretical Physics of Complex Systems, and Center for Theoretical Physics of the Universe. Approximately 23 students will be accepted to the program and they will take lectures and participate in theoretical and experimental research at these four centers.
KUSP 2019 will begin on July 2 and it runs for five weeks. The program is free of charge and is run in English. The application is open for any high school, undergraduate and graduate school students who are at least 16 years old at the date of application. You can apply at the KUST official website (kusp.ibs.re.kr) and the deadline is 9 AM on Tuesday, May 7, 2019.