On April 4 at Yonsei University, the Institute for Basic Science (IBS) and the Chinese Academy of Sciences (CAS) have signed a MoU on collaborations for joint research and researcher exchange programs in overall basic science research fields.
As the two parties are the key players of basic science in South Korea and China, the MoU will contribute greatly to the advancement of science in both countries.
IBS has collaborated with the Institute of High Energy Physics (IHEP) and the Institute of Modern Physics (IMP) of CAS on accelerator and experiment devices related research and exchange programs. Under the newly signed MoU, the two parties will expand the scope of their research collaborations into basic science to deepen the partnership between the two institutions.
The two entities will explore joint development of new research ideas, host conferences and seminars, and exchange research personnel which all will lead toward the advancement of basic science.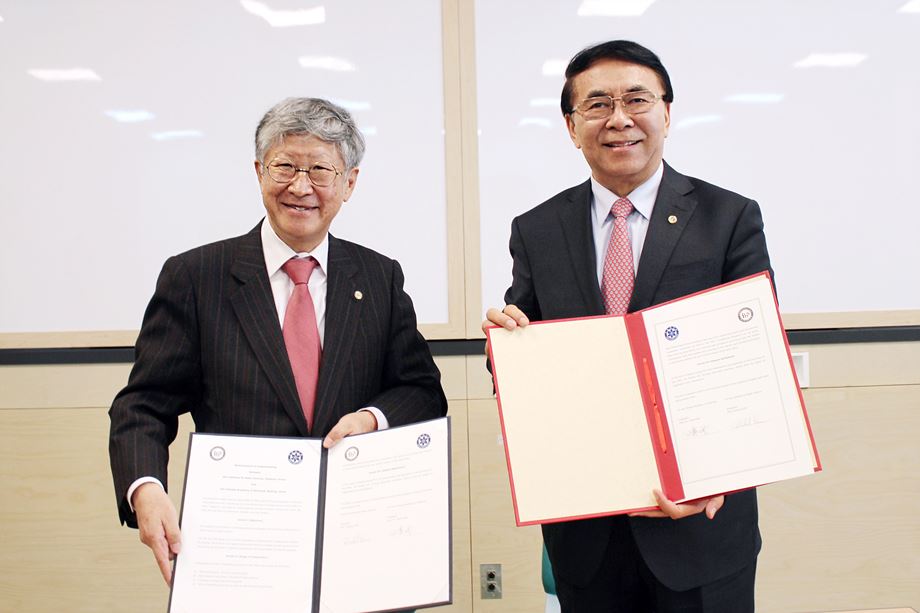 ▲ IBS president Doochul KIM (left) and CAS president BAI Chunli (right)