Director KOH Gou Young of the Center for Vascular Research was honored with the 28th Ho-Am Prize. He is one of the most respected researchers in the fields of organ-specific blood and lymphatic vasculatures.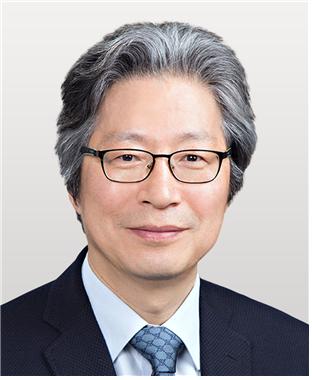 ▲ Director Gou Young Koh
(Center for Vascular Research)
Dr. Koh's research focuses on the link between the tumor microenvironment and its vasculatures. His work seeks to improve tumor microenvironment by stabilizing tumor vessels. A study of his published in Cancer Cell in December 2016 shows that tumor vessel normalization, instead of anti-angiogenesis or vascular disruption, can restrain cancer progression and metastasis. It has gained global recognition.
He has primarily focused on the Tie2 receptor and its relation to stabilization of vasculatures, and produced an interesting antibody (angiopoietin-2 (Angpt2)-blocking and Tie2-activating antibody; ABTAA) that stabilizes unstable vessels. In 2015, he analyzed the progression of sepsis and proved sepsis can be mitigated by ABTAA-induced Tie2 activation (published in Science Translational Medicine in April 2015). Through his research, director Koh also discovered that damage to perivascular cells in the retina is a major factor that worsens diabetic retinopathy, and perivascular cells control the blood-retinal barrier that is critical for vascular stabilization. He shared his finding that ABTAA alleviates blood-retinal barrier damage in May 2017 in Nature Communications. His research published in the Journal of Clinical Investigation in August 2017 demonstrated YAP/TAZ regulates developmental angiogenesis and vascular maturation, which shows Dr. Koh's commitment to understand cell activities on vessel sprouting and vascular barrier development in depth.
Not only did he improve our understanding of glaucoma by sharing what induces it, he introduced a new method to treat it. The director and his team proved that the Angpt-Tie2 system, which plays a critical role in stabilizing intraocular pressure, is also important for the maintenance and function of Schlemm's canal, which manages intraocular pressure. The team established an experiment model to mimic glaucoma and successfully lowered intraocular pressure by injecting ABTAA. Published in the Journal of Clinical Investigation in September 2017, the finding demonstrates the effectiveness of the antibody and helped elevate relevant research to a pre-clinical level.
"It's such an honor to accept this prestigious award. My fascination with vascular research started in college. Ever since, I was dedicated to the topic and this has helped me discover something new and see things differently. As the director of the Center for Vascular Research, I work with highly talented researchers. I want to continue to discover and improve our understanding with them. To the great scientists who taught me, my fellow researchers, family, and everyone who supported and helped me along the way, thank you," said director Koh.
The Ho-Am Prize was established by LEE Kun Hee, chairman of Samsung, in admiration of LEE Byung-chull whose nom de plume was Ho-Am. Figures who greatly contributed to academics and art, social improvement, and humanity are nominated for the Prize. In addition to Dr. Koh, OH Hee (Science), Abraham Robinson professor of Yale University; PARK Nam-gyu (Engineering), professor of Sungkyunkwan University; YOUN Kwangchul (The Arts), opera singer; and sister KANG Carla (Community Service) are the five laureates of the 28th Ho-Am Prize. The award ceremony will be held on June 1 (Fri.) 15:00 at Ho-Am Art Hall. Honorees are each given a diploma, medal, and award money of KRW 300 million.
GO EunKyeong
Communications Team
CHOI Suji (translation)
Global Relations Team
Want to learn more about director Koh's work? Click the links below for more articles.