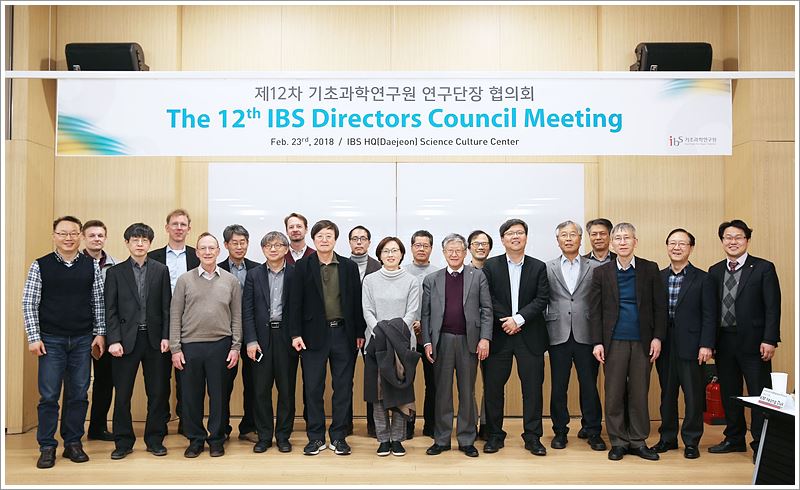 ▲ 12th Directors Council Meeting
Institute for Basic Science (IBS, led by President KIM Doochul) hosted the 12th Directors Council Meeting on February 23 at the IBS Science Culture Center in HQ. The quarterly meeting is an important venue where Centers discuss general direction and research relevant agenda items and directors can share major issues of their Centers.
About 30 people, including IBS President, directors, associate directors, group leaders, team heads, and relevant staff, attended the February meeting to learn about follow-up measures for the 11th Directors Council Meeting. Then they went on to review agenda items suggested by Centers, how to strengthen the group research system, technology transfer of research outcomes and direction for commercialization, Center operation improvement plans, and more.
President Kim informed directors of follow-up measures on official delegation of director's administrative authority, summary of feedback for 2nd Five-year Plan of IBS and matters to discuss, and other matters.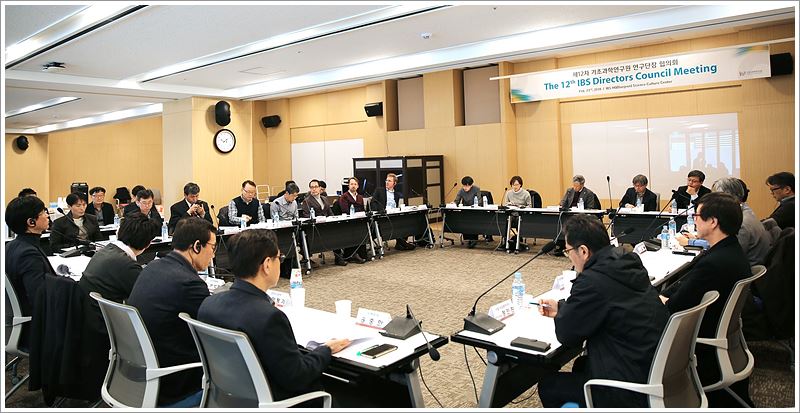 ▲ 12th Directors Council Meeting
During the following announcement session, a new category of Center, where young researchers can carry out autonomous and independent research, was introduced. Participants agreed to add it to the existing Center category. The new Center format is expected to support outstanding next-generation researchers by allowing promising scientists to conduct independent research.
For the discussion, directors focused on measures to strengthen the group research system. Continuing selection of co- and associate directors and increasing the number of principal investigators were some of the recommendations.
Technology transfer of research outcomes and direction for commercialization were also discussed. The talk was primarily on participating researchers launching a business and conditions for their entrepreneurship.
At the meeting, director Axel TIMMERMANN put forward an agenda on gender inequality. He stressed the importance of gender diversity in IBS and the need for institutional support which can be provided through building a relevant committee and cooperating with women empowerment foundations.
The President concluded the meeting by saying, "HQ relocation was completed last month. In the new year at our new home, we will continue our effort to put the Institute on the map." The next meeting is planned for May 25.