Welcome to IBS-RIKEN Joint Conference
We are very pleased to invite you to the IBS-RIKEN Joint Conference held during October 17-18, 2019 in Daejeon, Korea.
IBS and RIKEN will hold the joint conference with key scientists who are working in surface science and low dimensional electronic systems. The conference will be held at IBS Science Culture Center in Daejeon.
We very much look forward to your participation. Thank you.
Date : October 17-18, 2019
Venue : IBS Science Culture Center S221-B, Daejeon, Korea
* Accommodation : Lotte City Hotel
Topics
- Surface science and spectroscopy
- New frontiers in low dimensional electronic systems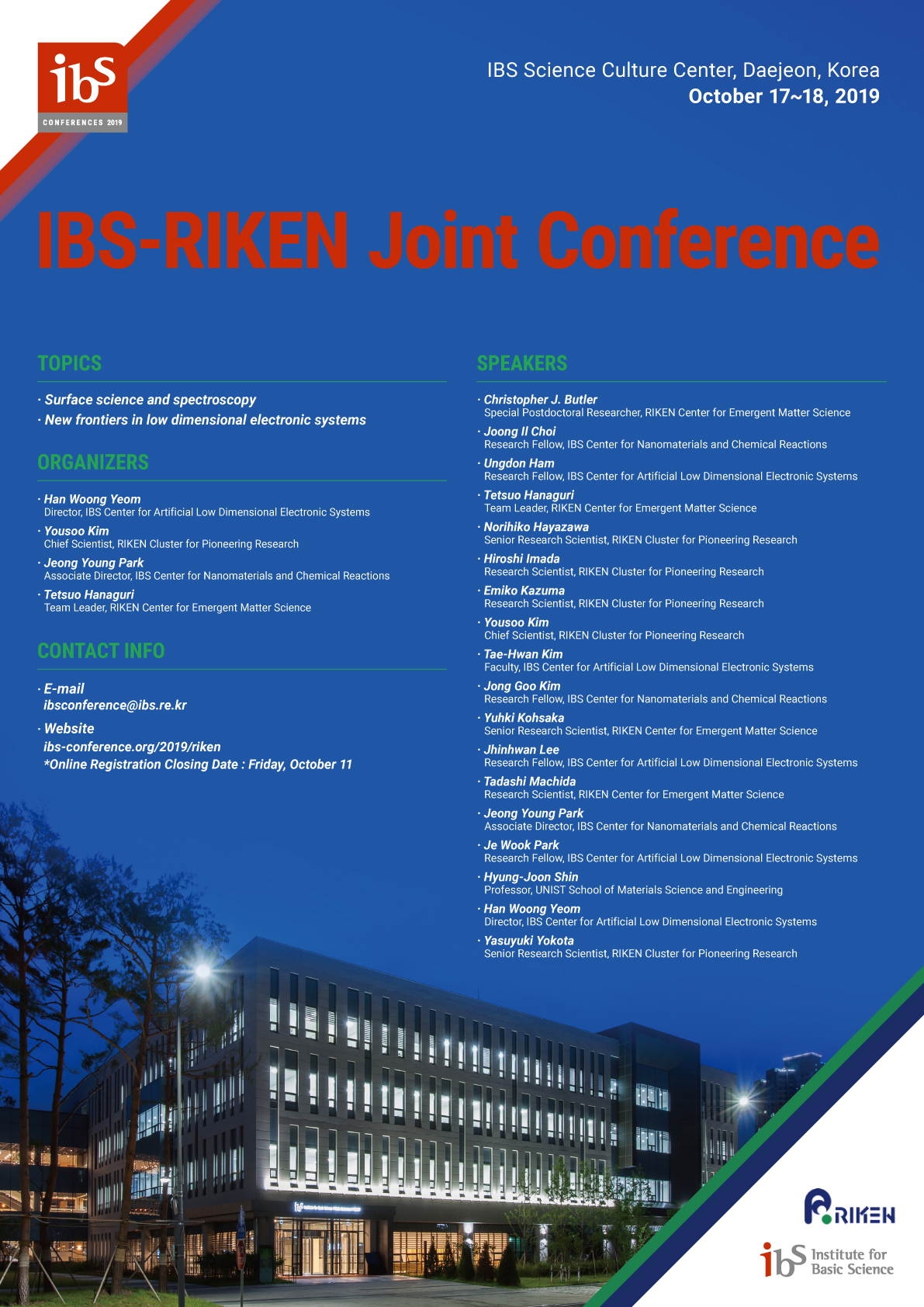 ▲ IBS-RIKEN Joint Conference