IBS launching two HQ Research Centers
The Institute for Basic Science (IBS) has launched two research centers at its HQ in Daejeon. With the opening of these two centers, IBS will now have a total of 31 research centers led by 29 directors and 4 chief investigators (CI).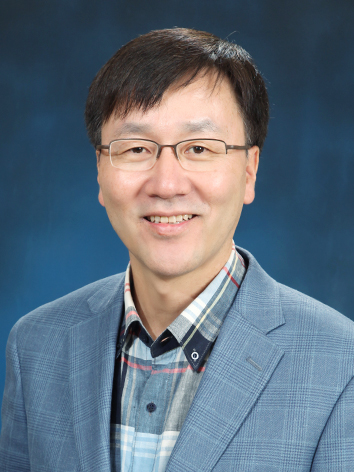 ▲ HAHN Kevin Insik, director of the Center for Exotic Nuclear Studies
Last December, Professor HAHN Kevin Insik was appointed the director of the Center for Exotic Nuclear Studies. After receiving his doctorate in nuclear astrophysics from Yale University, Director HAHN spent time researching in some of the world's leading research institutes, including the California Institute of Technology and RIKEN. For more than 20 years, he has been a professor at the Department of Science Education and the Department of Physics at Ewha Womans University. Director Hahn is recognized by his outstanding achievements in nuclear astrophysics.
In September 2019, Director HAHN and collaborators confirmed that 34 is a "magic number" for neutrons, whereby atomic nuclei with 34 neutrons are more stable than would normally be expected. Earlier experiments had alluded to this but lacked scientific clarification. Dr. Hahn has also collaborated on PHENIX, an exploratory experiment investigating high-energy collisions of heavy ions and protons. Hahn and his colleagues provided evidence that a new state of matter, called the quark-gluon plasma, can be created in small-scale collision systems. These findings have garnered substantial attention from the global scientific community.
His collaborations in international particle physics are expected to generate a significant synergistic effect once construction of the rare isotope accelerator (RAON) is complete. A review panel, comprising local and international scholars, unanimously recommended him for the directorial position. According to the panel, Dr. HAHN is the ideal candidate to lead collaborations between 9 universities and 13 research groups studying rare isotope accelerator sciences in South Korea, and they believe that his expertise and wide range of connections with major international facilities will bring RAON scientific success. It will also help South Korea to become a leader in international efforts regarding radioactive ion-beam science.
"The center's research will focus on investigating the origins of heavy elements and discovering rare isotopes," said director HAHN. "South Korea is a latecomer to nuclear physics experiments. I hope our new center can lay the foundation for rare isotope science in South Korea and produce world-leading research."
Meanwhile, Professor Dzmitry Matsukevich from the National University of Singapore will be the chief investigator for a new pioneer research center, tentatively named the Center for Quantum Information Science.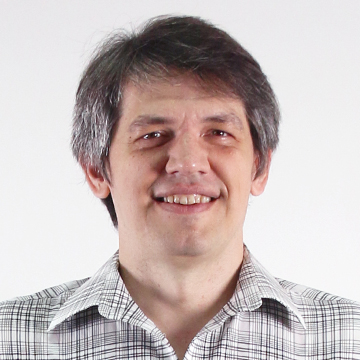 ▲ Dzmitry Matsukevich, chief investigator of the Center for Quantum Information Science (tentatively named)
He is recognized in the trapped-ion community, particularly for his achievements in quantum thermodynamics, continuous-variable quantum computing and molecular quantum-logic spectroscopy. He received strongly positive endorsements in his reference letters, including from American Nobel-laureate physicist David Wineland, from the University of Oregon.
As the center's CI, professor Matsukevich will lead a trapped-ion group, which is scheduled to launch with the center in July 2020.
His research group plans to develop a broad research program that exploits the advantages of trapped ions for studying fundamental physics, precision measurements with atomic and molecular ions and for applications in quantum simulations and quantum computing.
"Trapped ions offer an excellent platform for precision measurements and for studying the fundamental laws of physics. Trapped-ion quantum computing research projects will attract researchers to this promising field. They will also help amass expertise in quantum computing in South Korea, train the workforce for the emerging quantum computing industry and open the possibility for commercializing the quantum technologies in the future, which will benefit humanity," said CI Matsukevich.
"The two new research centers, featuring big science and the next frontier of quantum science, will further expand the research scope of IBS. Director Hahn's center is expected to make the best use of RAON and CI Matsukevich's group is set to become a world-leading group in the important and emerging field of quantum information science," noted IBS President Noh Do Young.